The Executive MBA Program boasts more than 1,400 alumni who hold executive leadership positions around the globe. From family businesses to Fortune 500 companies, Executive MBA alumni hold pivotal roles in organizations such as AT&T, Cox Enterprises, The Coca-Cola Company, General Electric and Kimberly-Clark Corporation.
Connections made through the Executive MBA program last long after graduation via the EMBA Alumni Network, which organizes professional development, philanthropy and social engagement events.
Diana Lee and John Caplinger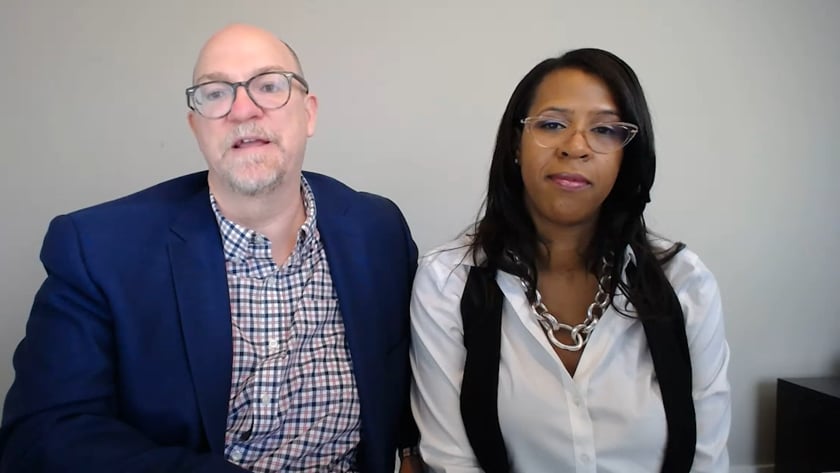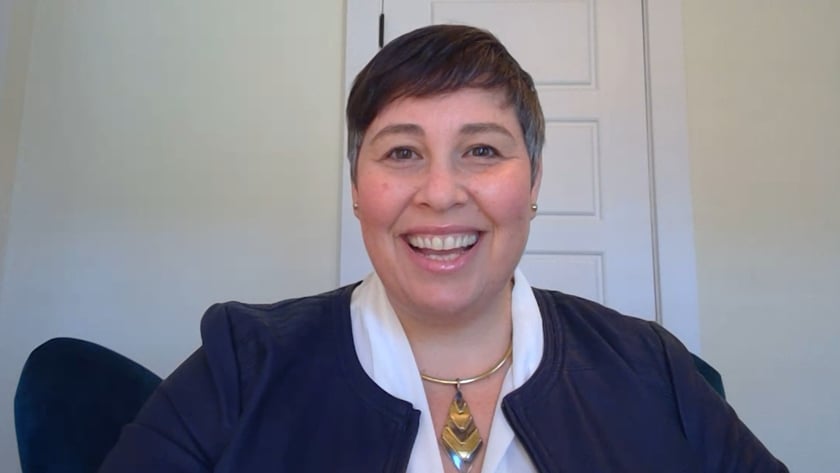 executive vice president - U.S. Stores, The Home Depot, class of 2005
Campbell attributes her successful rise from Home Depot cashier to executive vice president of U.S. Stores to hard work, dedication and the support of colleagues and mentors both at The Home Depot and Georgia State University. The most important aspect of the Executive MBA program, says Campbell, was having professors and classmates who, like her, were out in the world of business even as they were getting additional education. "I had a strong business lineage, so I was able to understand and associate the business practices I was learning in class with my environment," she says. Today, Campbell oversees more than 400,000 associates at 2,000 Home Depot stores nationwide. She also serves on the Robinson's board of advisers and has endowed a needs-based scholarship with the college. In 2017, Campbell was recognized as one of Fortune's Most Powerful Women.
CEO, Polytron Inc., class of 2018
Rich is the CEO of Polytron Inc., a leading engineering consultancy and systems integration firm. As the CEO, Rich focuses on connecting with customers and industry, establishing vision and strategy, and strengthening the culture and leadership team company-wide. Rich believes that his experiences in the Executive MBA program will continue to add value in his role as CEO and states that "participating in the program has helped me broaden my perspective on business and leadership."
head of digital discovery and marketing technology, Truist, class of 2014
Diana Caplinger spearheaded SunTrust's OnUp Movement, an initiative to increase fiscal awareness through web tools, an interactive space at the Battery Atlanta, and a traveling financial literacy tour. She received Women in Technology's Woman of the Year award in 2018. In the EMBA program, she completed some pretty unconventional exercises, including an earthquake simulation and a modern-day application of the Stanford Prison Experiment.
senior advisor and past president, TIAA Charitable, class of 2016
With 30 years of experience focused on guiding individuals and organizations to financial success, McFarlin proudly serves as the president of TIAA Charitable, a nonprofit public charity established to help donors simplify and make a bigger impact with their charitable giving. McFarlin has an extensive and impressive leadership history with TIAA-CREF, where she previously acted as the managing director and served as the head of national advocacy. McFarlin's financial expertise, business acumen and strong values make her a natural leader for an organization dedicated to serving the philanthropic community.
founder & president, No Limit Ventures, class of 2015
Known as a thought leader in his industry, Choudhury started his ascent when he co-founded Spunlogic in 1998. Since then, he has held leadership positions on the executive staff of a number of digital agencies. Choudhury is currently the president of BrightWave, a renowned e-mail marketing agency serving North America. Here, he works closely with BrightWave's CEO to manage internal operations including growth and customer satisfaction.
co-founder, Manhattan Associates, class of 1998
Raghavan, co-founder of Manhattan Associates, conceptualized, designed and developed the industry's first "packaged" supply chain execution system. He has held numerous roles within the organization since its inception in 1990 including chief technology officer and senior vice president of product strategy. Raghavan also holds a Ph.D. in astronomy from Georgia State University, where he currently serves as an adjunct professor and a member on the GSU Foundation Board of Trustees.